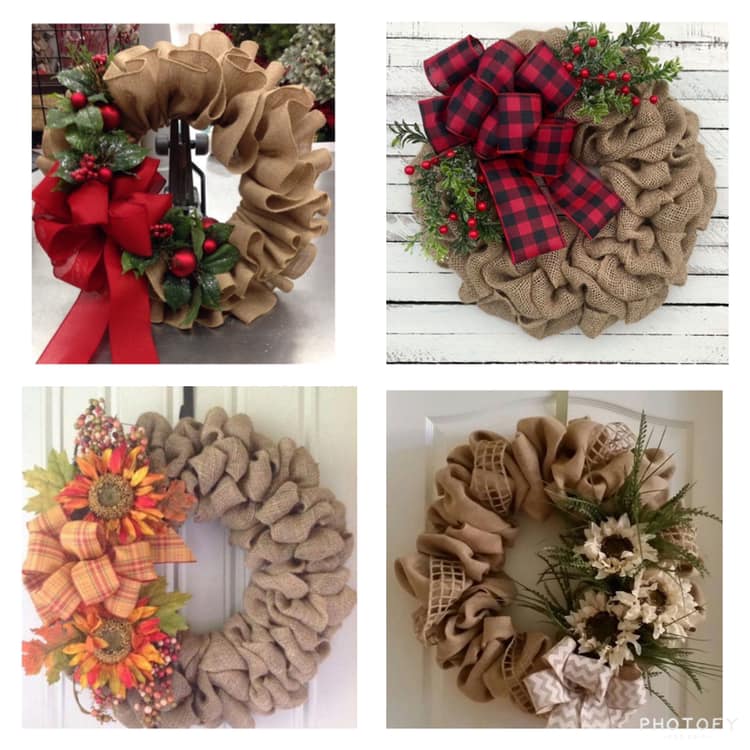 We will be making beautiful burlap wreaths similar to the ones pictured. You will have a choice of making a holiday wreath or an everyday wreath. We will provide bows and accessories!
All proceeds will support The St. Pat's Ramble which gives back to local families and organizations that are in need of assistance.
🌟$40 to join the fun and create your wreath
🌟$50 to join the fun, create your wreath and enjoy a buffet catered by Copperfield's Pub.
SIGN UP ASAP TO SECURE YOUR SPOT!
Links to sign up for event: https://www.facebook.com/events/2413777352231247/?ti=icl