The 2020 St. Pat's Ramble & Parade has been cancelled
A decision was made on direction from the Orange County Department of Health. Due to the rapidly developing coronavirus (COVID-19) situation, The St. Pat's Ramble & Parade, scheduled for Saturday, March 21st has been cancelled; This includes the Run for the Gold 5k Race, Rainbow Dash Kids Fun Run and the Grand Marshal Reception which was to take place this Sunday March 15th.
As far as race refunds, Please be patient with us and we are in correspondence with the Race/Timing Company. We will keep you informed as best we can.
As far as our raffle, sponsors, and race bag contributions are concerned, we are also making decisions on what to do moving forward, and will let everyone know what we decide.
We wholeheartedly thank the community for their support year after year. This parade is near and dear to so many in the community. Please stick with us as we work through this together. The health and safety of our community is our number one priority.
Thank you ☘️
~Amy McKenna
St. Pat's Ramble Chairperson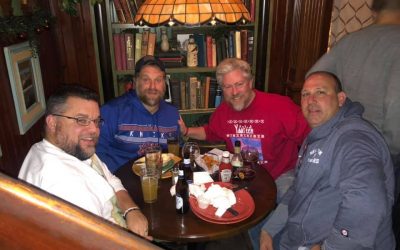 Such a fun night with Southern Tier brewery last night at Trivia! Thank you Phil for bringing some yummy brews🍻!! Your Cocoa beer was Ahhhmazing As always, thank you Paul for hosting and thank you to everyone who came out to support the St. Pat's Ramble☘️...
read more
["error","(#100) Tried accessing nonexisting field (with_tags) on node type (PagePost)"]
The Village of Montgomery will be hosting their eighth annual St. Patrick's Day Parade on Saturday, March 21, 2020. There will be a 5k race, raffles and a chance to win great prizes. There will be many chances to participate in the parade, and enjoy some great nights out leading up to it! Stay tuned for more information!