Thank you!
We'd like to thank everyone who came out and participated in the Run for the Gold 5K as well as the little runners who took part in the Rainbow Dash Fun Run.
We appreciate your support and we are looking forward to seeing you again in 2020.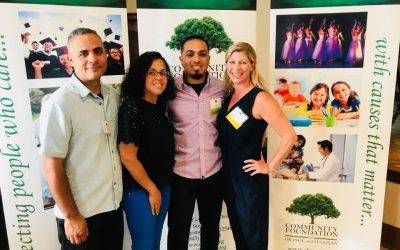 Happy to be able to celebrate one of our St. Pat's Ramble Scholarship recipients at the 2018 Scholarship Reception hosted by the Community Foundation of Orange & Sullivan! Congratulations Frank!
read more
The Village of Montgomery will be hosting their seventh annual St. Patrick's Day Parade on Saturday, March 23rd, 2019. There will be a 5k race, raffles and a chance to win great prizes. There will be many chances to participate in the parade, and enjoy some great nights out leading up to it! Stay tuned for more information!