☘️

St. Pats Ramble News and Updates

☘️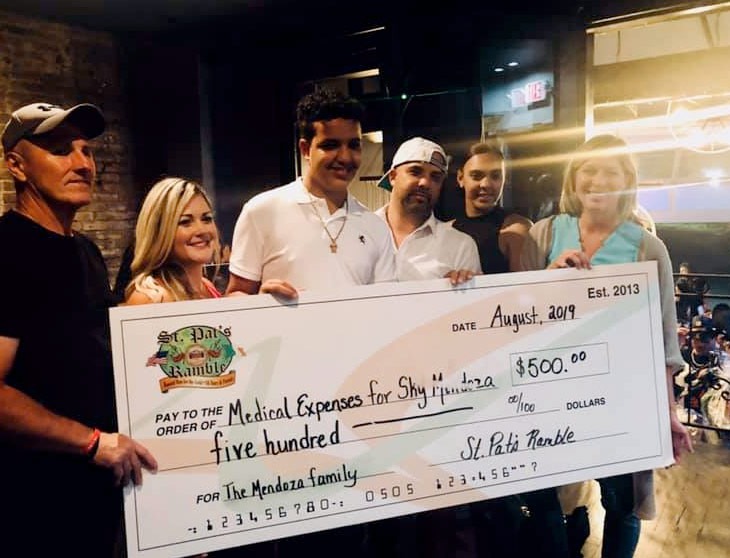 It was so nice to be able to attend the "Sky's The Limit" Fundraiser tonight and present the Mendoza Family with a check for $500. Sky, was involved in a very serious car accident back in November, and it meant so much to me that our St. Pats Ramble Organization was...
The Village of Montgomery will be hosting their eighth annual St. Patrick's Day Parade on Saturday, March 21, 2020. There will be a 5k race, raffles and a chance to win great prizes. There will be many chances to participate in the parade, and enjoy some great nights out leading up to it! Stay tuned for more information!